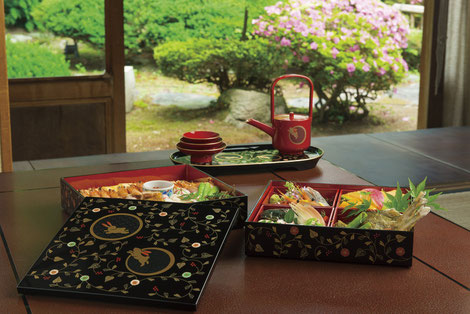 This beautiful Yamanaka lacqued sake serving set is referred to as a "toso-ki" (屠蘇器) in Japan. The Set includes a handled sake pot (choshi) and three sets of sake cups (sakazuki), and an oval formed tray (obon), that can be used for various special occasions such as New Year's. Simple modern design makes it suitable for celebrations, home party or daily use.
Enjoy New Year's in Japanese style!
*There is also a stacked box "JUBAKO" in the same series.
---