Somei Yoshino そめい吉野 - cherry tree
Incense with a touch of Japonisme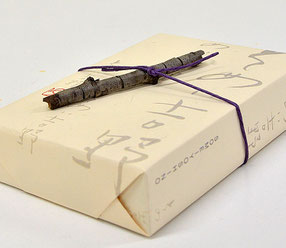 In Tokyo, the cherry blossom season is almost over, but just in time for the cherry blossom season in Germany!!?
This new incense is also from YOU-YOU-ANG.
The scent of Somei-Yoshino cherry are trapped in the incense. Savor the joy of spring time, when young and old alike feel the allure of the outdoors, with the sweet, gentle scent of cherry blossoms.
*40 sticks in a wooden box, and  a lovely natural cherry branch is tied to the package."