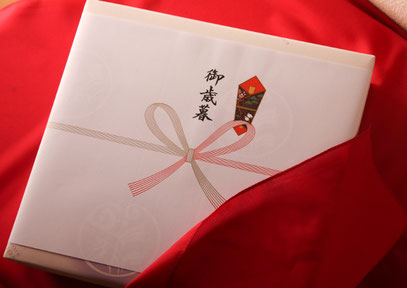 What is the Oseibo?
The Oseibo (or Seibo) is a year-end gift. In Japan, there is a custom of presenting the gift to the indebted person in July and December. The one of July is called "Ochugen" (midyear gifts). And the other one of December is called "Oseibo".
< This "O" is a prefix applied when the word is politely paraphased. >
Oseibo are generally given in mid-December.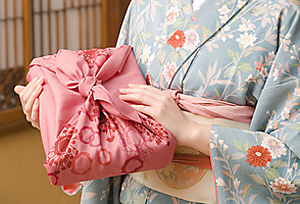 To whom is the Oseibo presented?
Generally, we send Oseibo to people who help us, and to express their appreciation for the kindness and assistance that we had received.
(1) The relative.
(2) The Nakoudo (matchmaker).
(3) The physicians or doctor in charge.
(4) The teacher at each learning.
(5) The superior and the customer in the company etc..
What gifts are presented as the Oseibo ?
We present the food (salmon, herring roe, crab and meat, etc.) to welcome the New Year.  
Sake, coffees, teas, the fruit, and the various commodities including soaps and detergents are also popular.