On 17th of January 1995, the great Earthquake hit the Hanshin area in Japan.
After eleven months of this earthquake, a lighting-up event called "Luminarie" was held with the hope to give courage and greatly inspire the people of Kobe. Because there was a strong desire for continuation after its conclusion, it became an annual event symbolized the hope of Kobe citizens.
"Luminarie" is the plural form of Italian word "luminaria" that stands for Illumination with miniature bulbs. The Kobe Luminarie is held every year of early December at the Hanshin Railway between Motomachi and Sannomiya Station. Today, this is the most iconic festival of lights which beautifully illuminates Kobe every winter.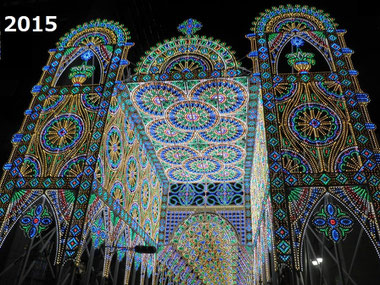 This year, the Kobe Luminarie 2015 was held from December 4th to 13th.
More than three milion people visited to the Luminarie site.
Enjoy the fantastic scenery of immense artistic images formed from a myriad of illumination lamps at your next trip in Japan!