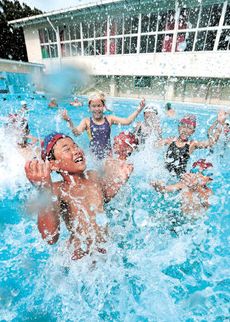 The Japan Meteorological Agency announced the end of the rainy season in the Kanto region on 19th of July this year, it was two days earlier than usual.
We have had much rain this year.  But the rainy season is finally over in Tokyo and real summer begins! Just the timing of Tsuyu-ake, will begin summer vacation of most schools.
Hundreds of firework shows will be held across the country. As known, summer in Japan is very humid and hot, but also lots of pleasures. If you plan on going to Japan during summer, please be careful of suffering from heat stroke, and enjoy the humid Japan's summer!