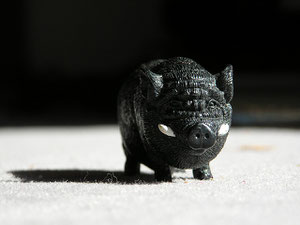 HAPPY NEW YEAR!
May your 2019 be filled with love and happiness!
FROHES NEUES JAHR!
Wir möchten Ihnen ganz von Herzen ein glückliches und schönes Jahr 2019 wünschen!
2019 is year of the BOAR (pig)!
Years of the Boar include 1935, 1947, 1959, 1971, 1983, 1995 and  2007.
The Boar occupies the 12th position in the zodiac, after the Dog, and before the Rat.