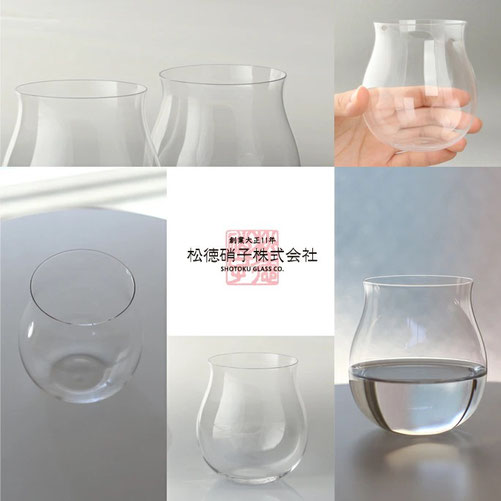 A pair of blown glasses called "USUHARI" in wooden box is each carefully hand crafted by master craftsmen in Tokyo, Japan. They are born from same techniques as making the electric light bulbs. 💡
At the first glance, these seem like any normal glass but, they are super thin body all around. These appear to be extremely delicate but it can be handled with usual care as other glassware. "USU" means "thin" and "HARI" means "glass" in Japanese.
The interface between the glass and mouth has been minimized, resulting in an exquisitely fine mouthfeel.
While they appear to be delicate, they can be handled with the usual care of other glassware. 
* volume: 350 ml, 2 pcs set
* in wooden box, ideal for premium gift.
* Great for medium to heavy bodied red wine, and also usuhari glasses are suitable as your every day water glasses & also for beer/cocktails.