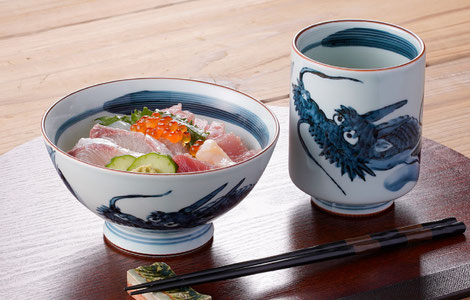 Hasami ware extra-large rice bowl & tea cup with hand-painted dragon design:
With a diameter of 14 cm and a height of 7.5 cm (regular rice bowls are 11-12 cm), this large rice bowl is the perfect item for rice lovers. Tea cup also has a large capacity of approximately 270 ml.
The iconic dragon is painted only in chic solid blue, and the bold brushstrokes add a sense of dynamism to the entire product.
It has long been a favorite as a standard model of the traditional Hasami-yaki "Gakou-gama" pottery.
Easy to use, dishwasher and microwave safe.