◆KAI Seki-Magoroku Kitchen Scissors (DH-3345)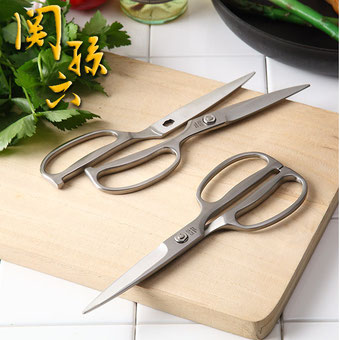 Total length... 20,5 cm / weight... 170 g  
A must-have for your kitchen!
- Robust and easy-to-wash all-stainless steel kitchen scissors -
KAI Seki-Magoroku's "Kitchen Scissors" have a high-grade forged metal blades that can be easily disassembled and washed in water.
Dirt buildup makes it difficult and stressful to open and close the scissors. And they need to be replaced regularly.
However, KAI's kitchen scissors, although expensive, are also economical as a result because they stay clean and sharp longer! 
◆KAI Seki-Magoroku Hinoki-Wooden Cutting board (AP-5225)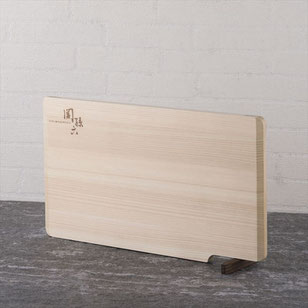 Size;  L. 36 cm x W. 20 cm x 1,3 cm thickness
Weight; approx. 450 g
Wooden cutting boards are particularly gentle on the blade, as the wood gives in slightly. Therefore, it is said that the sharpness of the blade can be maintained for a long time. 
This wooden cutting board from KAI Japan comes with a stand so that it can be stood securely and safely. In addition, the natural aroma of cypress wood is very pleasant.
---