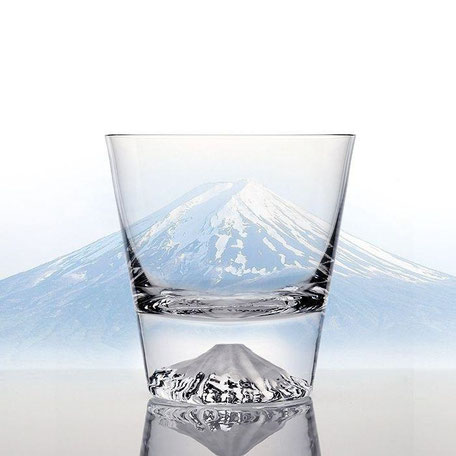 The artisan glass showcases a Japan's most highest mountain "Fuji" in the base. The Mt. Fuji reflects the color of whatever you're drinking.
Suitable for whisky, wine, shōchu, as well as milk, iced tea, fruits juice and any other drinks. Enjoy a drink in a luxurious glass overlooking a world heritage site Mt. Fuji, the sacred mountain of Japan.!
Two size variations: 
 270 ml glass for whisky, cocktails
 90 ml smaller glass as a sake or shot glass.