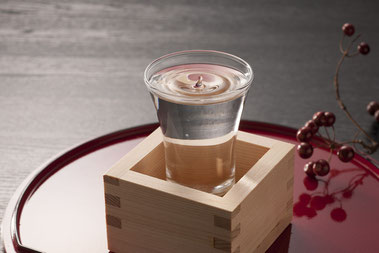 The square cup "Masu" made of Japanese cypress is a traditional Japanese wooden cup. For those of you who are fans of Japanese cuisine and sake, are already familiar with it!
A lot of customers asked for a plain, unprinted one. So, we have this time two types of Masu cups, plain and with a logo of the classic Japanese letter.
MADE IN JAPAN: 
Produced by a well-established manufacturer of kitchenware in Niigata Prefecture, a major produce area of cypress wood in Japan.
size:  85 × 85 × H. 56 mm (outside), approximately 180 ml.
The "ichi-go Masu", is the most common and standard sized masu cup. 
● Plain Masu: without logo imprinted                           ● Logo Masu: with a Japanese letter by a branding stamp
                                                                          #1)  寿      kotobuki : best wishes, congratulations
                                                                          #2)  福寿  fukuju     : good fortune & longevity