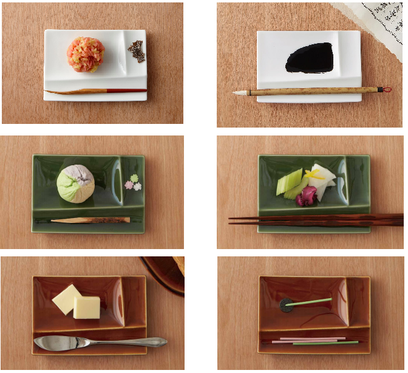 A single dish like a painting palette draws a lots of idea.
"Isola" means "island" in Italian. This unique 13 x 9 cm squared plate has three different spaces. The three "islands" are small free spaces, suitable for a small dessert, antipasti, sauces, seasonings, butter, chopsticks, spoons, etc., for everyday use!
Modern designed pallet plate "isola" are manufactured in the traditional region of Mino ware, and has won the Japan Good Design Award in 2010.  Now available small size in 3 colors - basic white, Oribe green, and candy brown - on wafuu-honpo online shop. The small size makes it attractive enough on aside of main dish!