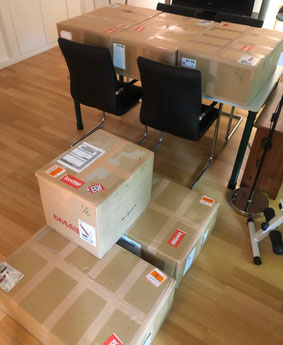 It's been awesomely hot days, how are you all doing?
We are glad to inform you that new products has been just delivered from Japan!!
First of all, we are very grateful for all the people who helped us... Thanks to the cooperation of them, we were able to get the goods in Germany safely!!
Well..., we are planning to add a new category for tea wares. Not only the must-have item "Matcha tea bowls", but also we offer other essentials or accessories, such as tea whisks and tea scoops.
We hope you will enjoy touching traditional Japanese tea world.
We will update the shop-page soon after product inspection and image shooting has done, so please wait a while. Also, lots of popular items are already restocked, please check it up on wafuu-honpo. online shop!