This fantastic, functional piece of art could be a perfect for unforgettable unique gift!!
---
These matching pair of light weight Teacup & saucer set are made from natural bamboo wood. Hand-turned and polished by craftsmen in Japan one by one. Finished in highly durable multi-layer coating with food-safe lacquer. They are simply beautiful.
2 colors of natural whitish and smoked brown are in a pair. (The Brown is made by smoke of bamboo wood. Colorant is not used at all.)
☆ Wooden Teacup & Saucer (pair) ☆
material...  bamboo wood 
size(approx.)... Cup: Φ100 mm, H. 60 mm / 55 g
                        Saucer:  Φ130 mm, H. 10 mm /55 g
capacity... approx. 170 ml

packing in original gift box
(size approx. 275 x 275 x 100 mm / 560 g)

Bamboo Wood Teacup & Saucer set
Lieferzeit 2-3 Werktage *1 / Shipping 2-3 working days *1
 * ATTENTION* 
- Although dishwasher safe at 70℃ or less, we would not suggest using the machine.
 Please wash by hand with warm soap water, but never left to soak.  
- Wash gently by using a cloth or soft sponge, don't use a nylon scrub brush.

- Not suitable for microwave oven.
- Due to hand-made, each wooden goods is unique. The color and form of every product 
  slightly different from the photograph on the page.
---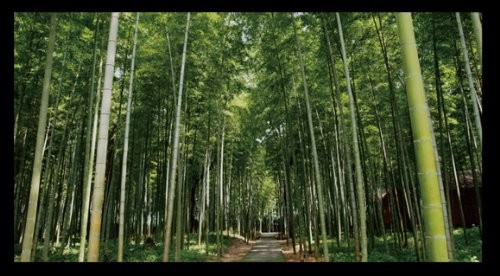 Bamboo - Environmentally friendly -
   The products made from the natural bamboo wood which are grown in manufacturer's private bamboo
   forest in China. A kind of Bamboo called "Moso bamboo" grows with very short life cycle of three to five
   years (which is about 10-20 times speed compared to other common used wood.)
   And, Moso bamboo has rhizomes, therefore the afforestation are not necessary.
   Bamboo is a revolutionary natural resources that can be repeatedly used in a minimal space of land.
   And this is one of the effective resource utilization method to stem deforestation which is the cause of
   environmental issues and global warming problem.
   Bamboo contains large amount of phytoncide, there are significantly antibacterial sterilizing and
   deodorizing effects. Therefore, it is the perfect material to process into tableware. 
   Furthermore, they have an effect to feel healing and peace on mind.
Bamboo - processing to Product -
   Bamboo is known as a very hard wood, has more than twice the strength compared with the typical
   timber (such as cedar and cypress). For its hardness, the processing was very difficult and was rare to be
   used for products until now.
   Craftsmen of the manufacturer "RIVERT" researched and reviewed the bamboo wood's processing technology
   by trial and error. At long last, they produced these bamboo wooden goods having a beautiful curvy and 
   delicate lines.
COLOR - natural whitish cast and smoked brown -
   The Brown is not a colored. It is carbonized by smoke and thereby change the color of the material itself.
   The goods are not used any Colorant at all.
DESIGN & TECUNIQUE - turning, curving and polishing -
    A beautiful design, it was made with an artist's appreciation for the grain of the wood. 
    The shaping of the rim is especially graceful. Beautiful curvy and smoothly textured surface.
 Multi-layer coating
 They are finished with a food-safe 6x-layer-urethane coating.
    They have  been tested with red wine and other liquid to insure
    they do not leak and do not stain. They are a collectible object
    but not only for decorative use, you can use filling wine, tea
    or coffee as everyday use!
---
  "RIVERET" Tokyo, Japan
           Workshop for design, processing and finishing is located in Saitama, Japan. Bamboo of law materials comes from 
           owned natural bamboo forest in China.
---